Join the Relion Insurance Solutions team.
At Relion Insurance Solutions, our mission is to help our clients find the right insurance that meets their needs while blending coverage, price, and service. We want to help you maintain momentum in your life and business. The same mission applies as an employee at Relion!
Employment Status: Full Time
Classification: Exempt
Department: Commercial, Personal Lines, or Life-Health Services
Benefit Eligibility: Full
This position is providing leadership, guidance, and support to clients, co-workers, companies, and those in our community by obtaining, maintaining, and expanding client accounts. The primary responsibility is to sell insurance policies and services by meeting with clients, assessing their insurance needs and recommending solutions.
To perform this job successfully, an individual must be able to perform each responsibility satisfactorily with or without accommodation. Successful performance is the responsibility of the Agency's to determine. The requirements listed below are representative of the knowledge, skill, and/or ability to be successful.
Essential Duties/Responsibilities (include but are not limited to the following):
Scout and identify potential clients with need for insurance coverage
Design and implement strategies for effective marketing and sales of insurance contracts
Contact potential customers through cold calls, emails and arranged meetings
Help individuals, businesses, and families select the most appropriate policies for health, life, and properties.
Provide elaborate explanation of contract features, benefits, and possible downsides to an insurance coverage
Assist clients in selecting most suitable insurance service that better covers a policyholder
Sell policies that protect individuals and businesses from financial loss resulting from automobile accidents, fire, theft, storms, and other events that can damage property.
Customize insurance contracts to match the requirements of the holder
Ensure company policies and procedures are maintained when conducting the sales of insurance services
Discuss with clients to obtain information as pertains the financial status of a client and condition of a property to be insured
Facilitate the payment of beneficiaries on event of the demise of a policyholder
Maintain contact with clients to provide them with updates and reply to customer feedback.
Maintain and update electronic client accounts within the Agency
Management System.
Set priorities and manage the workflow to ensure efficient, timely, and accurate processing of transactions and other responsibilities.
Maintain a cordial and effective relationship with all business contacts including, but not limited to, clients, co-workers, company personnel, and vendors.
Use available computer programs to best maintain customer accounts and efficiently complete tasks at hand (ex: forms, applications, changes or quotes.).
Research and stay informed regarding industry information, new product information, legislation, coverage and technology to continuously improve knowledge and performance.
Interact with others effectively by utilizing good communications skills, contributing to a positive and productive work environment, cooperating purposefully and providing information and guidance.
Adhere to our various Companies' guidelines while remaining with in our Agency's authority.
Receive, document, and process all insured requests for service and act as the liaison in reviewing, documenting, and processing all carrier requests.
Inform and educate clients about coverage, exclusions, and exposures.
Recommend process improvements for increased efficiencies
Display and promote company values
Regular attendance
Assist or complete all other tasks as directed by agency management and performing other duties as required.
Abide by the Employee Handbook, the Code of Conduct, and the Code of Ethics.
Education, Licensing, and/or Experience:
A high school diploma or the equivalent is required.
Bachelor's degree in a relatable field preferred (business, economics, etc.)
Possession of/or ability to attain appropriate Commercial, Personal, Life, and/or Health Lines License is required
Valid Driver's License required
Previous experience in a professional environment required
Previous successful experience as a sales professional in the insurance industry preferred.
Proficiently navigate commonly used computer systems and software (i.e., Word, Excel, PowerPoint, etc.) with ability to learn new systems and software quickly required.
Knowledge of insurance markets and reference to markets is required.
Working knowledge of rating procedures, coverages and industry operations to effectively manage and maintain client accounts is required.
Knowledge, Skills and Abilities
Effective written and oral communication skills.
Excellent presentation skills.
Well-developed persuasion and negotiation skills.
Great interpersonal skills and proven ability to build rapport with prospective and existing customers.
Self-motivation and drive with the ability to work independently.
Relay complex or abstract information and/or instruction in a descriptive and understandable fashion in both written and verbal forms
Receive and interpret complex information which includes actively listening for total comprehension and asking questions that enhance the understanding of a certain topic
Moderate-level math abilities is required which includes addition, subtraction, multiplication, and division skills with whole numbers, fractions, and decimals.
Effective time management and organizational skills. This person must meet deadlines and work well with teammates.
We are an equal employment opportunity employer that offers competitive compensation, commensurate on experience, competitive benefits, and a friendly, professional environment.
Application
Want to join us? One of our openings could be the perfect opportunity for you!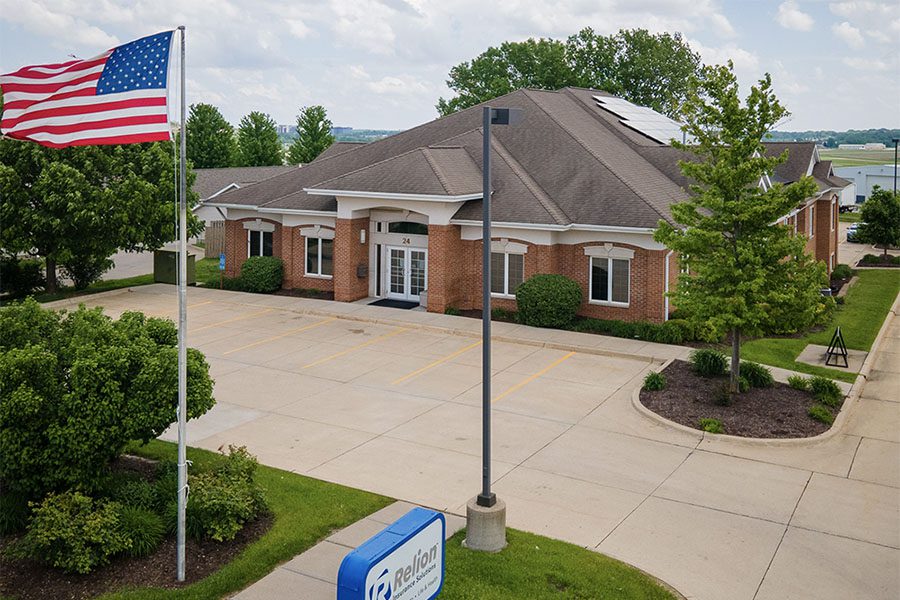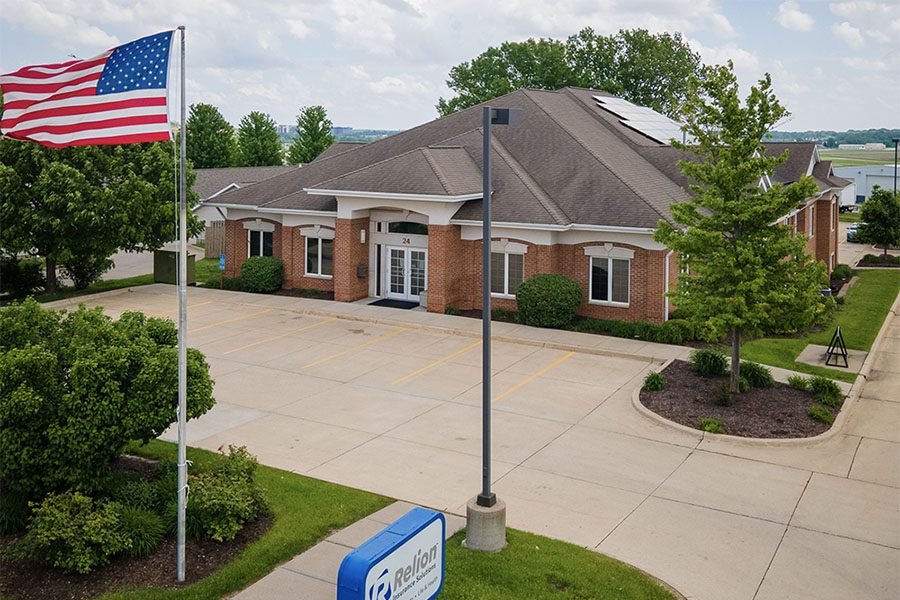 Join Our Team
Fill out our online application if you are interested in joining the Relion Insurance Solutions team.
Apply Now
Company Benefits
Join our team and enjoy these benefits as you take your career to the next level.
401(k)
Dental
Vision
Medical
Paid Vacation
Paid Holidays
  Request an Insurance Quote
As an independent agency, we are here to help you find the right coverage.
Get a Quote
It only takes a minute to get started.
Fill out the form, we'll be in touch.

Go over your options with an agent.

Get the coverage you need.
Would you rather discuss this in person? Get in touch with an agent today!